Present in Beausoleil as part of the 9th stage of the Cupra Padel-Point Tour, Florent Manaudou spoke with Padel Magazine to discuss various topics surrounding padel and his career.
"I must have played padel ten times in the last five years, but every time it is a pleasure"
Padel Magazine: Today you will be present on the Cupra Padel-Point Tour, which usually involves very special guests. How do you rate the event? Are you having fun?
Florent Manaudou : "I find it hard not to have fun when you're already playing padel. It's a sport that's super fun, and because it's close to my house, it's often in beautiful places.
I have been lucky enough to be with Cupra for 2 years, the opportunity to come arose. I'm super happy to be here and especially to be able to play with pro and semi-pro players, because that's how you learn faster. »
Padel Magazine: Exactly, what was your first relationship with padel? Do you often play padel?
Florent Manaudou : "There was a club near Marseille, I lived in Marseille for 10 years and a friend of mine who was a lifeguard there said to me: 'Come, let's play padel! ". I didn't know at all, I had obviously seen the videos, etc. But I had never really tried it.
I had played a little tennis with my father and friends, I had a bit of a feel for the ball and I had fun very quickly. This is what comes up very often when we talk about padel, but it is true and it is a very pleasant sport to practice.
I must have played a dozen times in the last five years. But every time it's a pleasure, and every time I feel like I'm making progress. And even more so with the pros (laughs). »
Florent's padel strengths and weaknesses
Padel Magazine: I think you know yourself as a swimmer by heart. But how would you describe yourself as a padel player?
Florent Manaudou : "I have the chance to get to know myself very well, to know my body a little bit and to see how it moves in space. Especially because I am a top athlete and it is my work tool.
After that it's complicated for me to be on dry land because I'm lying in the water, so it's completely different.
I'm still pretty multisport. My main strengths are strength, explosiveness and I am very tall so I can catch a lot of balls. After that, the movement is a bit more complicated, understanding where the ball is going. I'd like to see the ball go out someday, I'll go out too and make a little special move! It's my dream to be able to do that, but I don't play enough, when I'm done with my career I think I'll play with friends a bit more. »
Padel Magazine: We got to see you as a swimmer, also as a handball player. Why not a padel player later?
Florent Manaudou : "I have to find a player who plays with me and who is good. Let him teach me because only learning is good, but I think there are very important basic principles like in many sports. And if we don't have them, we get bad habits.
If one day I'm going to play real padel, I'll have to take lessons from really good players. »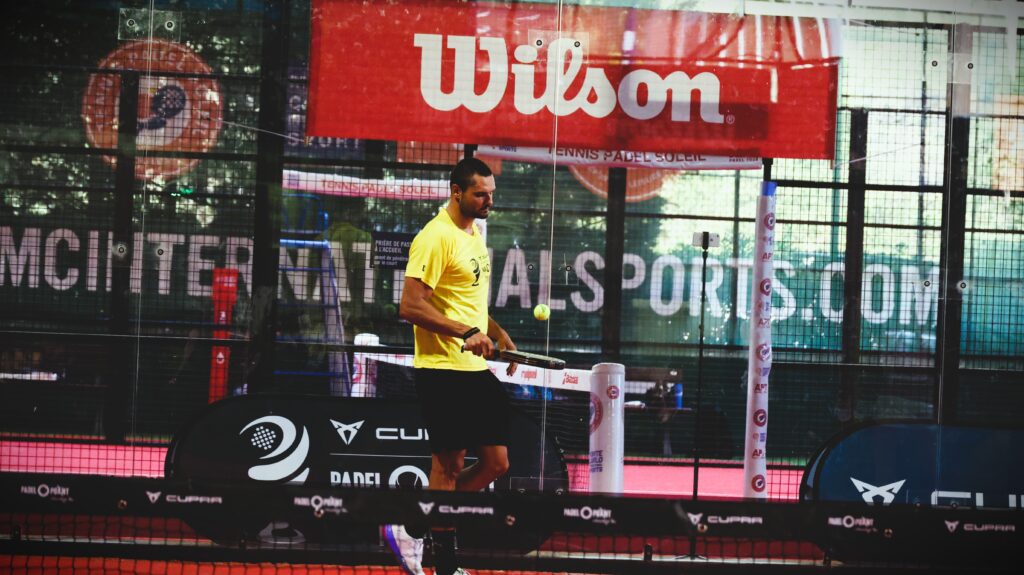 His association on the track with Alix Collombon
Padel Magazine: You said in an interview with Sport Buzz Business that you couldn't wait to be at a Cupra event with Alix. Today you did it, can you tell us something about this experience with Alix?
Florent Manaudou : That's great! She taught me a few small strokes, a few moves, racket positions, etc.
I like to learn things alone, because I know my body very well. But when you have someone like that professional, that's great! I met them (Alix Collombon and Ben Tison) at a Cupra event last December and of course I wanted to play with very good players, they are the two French number 1's. Nothing better for me than trying to play with them !
I played with Alix who taught me a lot of things and we feel like she wants to share more. I really like it when you are passionate about your sport or your activity: succeeding, giving that kind of "tips" with pleasure and a smile.
It is a fairly young sport, but one that is booming. I'm like 10-year-olds: I learn and I listen as much as possible! »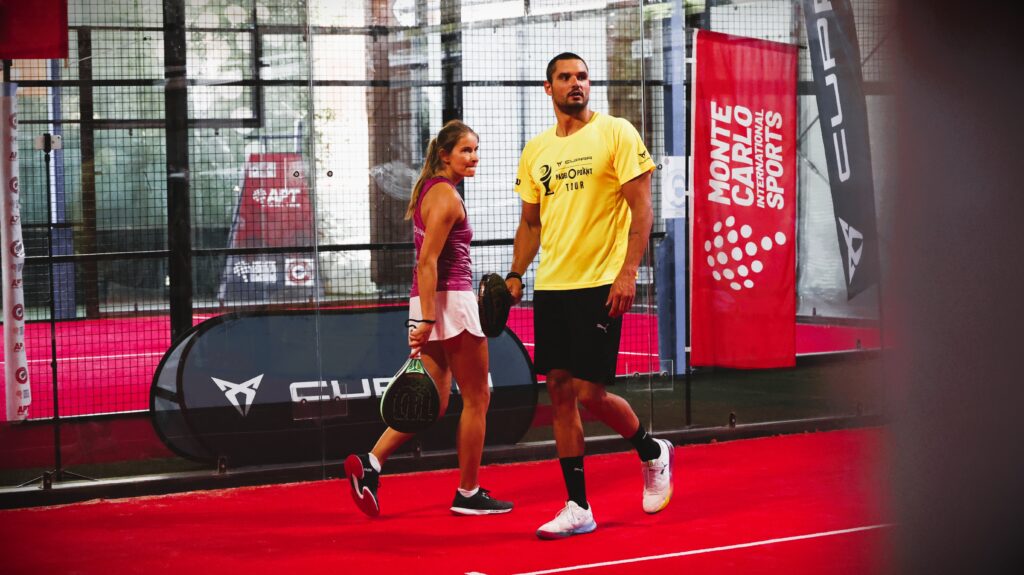 "If the Games are held in a Spanish country, there is a chance that padel will be present"
Padel Magazine: Last question, we know you were Olympic champion in the 50m freestyle in 2012 in London. Speaking of the Olympics, do you think padel has the potential to become an Olympic discipline in the medium term?
Florent Manaudou : "I think so. In addition, there are more and more license holders. There are certainly many Spaniards and they will certainly win the most medals in padel!
Then I know that at the Games every organizing committee has the right to add sports: in Tokyo for example it was karate, in Paris it will be break dance… I think if the Games are held in a Spanish country, there is a good chance is that padel is present.
After that it should stay there and it should be quite a "recurring" sport, but I'm not too worried about padel. In any case, he should be present at the World Games that are now taking place. That he makes a passage there so that people are more interested in it […]but hey, when you see it on tv, it's great.
It's very easy to follow, if you know a little bit of tennis it's the same counting points, etc. I am hopeful to see padel at the 2032 or 2036 Olympics.
Watch the video interview here:

Passionate about football, I discovered padel in 2019. Since then, it has been so crazy about this sport that I have given up my favorite sport.