These teens could not read or write. The Mahébourg Espoir Education Center allowed them to develop their various talents. Step into a school where love and empathy are the keywords.
When they look at it, they look like a flock of sheep. But these teens are in class. Or rather: containers. Learning to read and write is their primary mission. What they never knew when they were kids. Not even the elementary abcd.
At the Mahébourg Espoir Education Center there is love. Empathy. determination. Heap. In the Papillon room there are young people between 13 and 18 years old. They are group 4. 'They are dropouts from education. They could no longer take the course. With us they are comfortable, but academically behind. We have to teach them visually, teach them the tables," explains Ginette Rabaye, one of the educators. They sit at table 4. On the wall, graphs, drawings…
Magdala is a craft teacher. "The children can let off steam, I teach them to mix pastels, wash. They do wonders with their hands. It is indeed impressive to see the works they make with their hands, of retrieving old newspapers.
The principal, Annick Yeung, is the pivot of this specialized school. The former principal of the Lorette College in Mahébourg gives her everything with her team. All children from the South. The NGO is funded by the National Solidarity Inclusion Foundation and sponsored by the private sector, including Vivo Energy.
"Everything is arranged here. It's serious. I wanted a good pension, but they came for me because I know the region and I wanted to help," says Annick Yeung. She is also looking for a replacement.
"This school has helped neighborhoods in need. We also help families in financial distress, such as in the La Chaux and Tôle estates. These teenagers who come to us often don't have lunch at home and are happy that they can eat. The meal is like bait, they come, eat, learn, have fun, make friends and help each other. It is a source of life," she says with a lot of tenderness in her voice.
Sewing: young people getting started
They did not know how to hold a spring, but handled the needle with amazing dexterity. Whether girls or boys, they devote themselves to sewing. Marjorie Berthelot directs this room and has twinkling eyes. "Young people have talent, you just have to guide them. They sew and embroider by hand and embroider. They are excellent. †
Grace is in the classroom called Anthurium. She was alone in kindergarten. She couldn't read or write. Not even his sweet first name. It could have ended badly, well no.
"I live in St-Hilaire, my parents are divorced, I am 15 years old. I knew nothing and it was in this school that I learned everything. I am taking classes and I can now construct sentences through math and literacy, I understand tables and I want to become a seamstress," confides the young girl, her hands busy with her embroidery needle and her loom.
Michelle, she is 16 years old. She attended Lorette College through 9th grade in Prevoc and lives in Beau-Vallon. "I would like to become a pastry chef," she says.
Educator Hedwige Drack, a resident of Mahébourg, has been there since the center opened in 2011. "Some students feel obliged to come, others do it for fun. We prepare them for an exam so they can take courses at MITD, but it's trauma, they're stressed," she says.
in kindergarten
Small detour to kindergarten. It's lunch time. Sandra is the mistress of these little cabbages, there are 23 of them between 3 and 5 years old. "After the sinking of the Wakashio, three kindergartens closed and parents could no longer afford a kindergarten. The MOL company has asked us through I61, an international foundation, to open a nursery in two years' time which it will finance until the Mauritian government subsidizes us. The children have to eat and drink. We often offer their parents a food package," says Annick Yeung.
The Mahébourg Espoir Education Center is much more than a school. It is a house of peace, joy and tenderness. A concept that deserves to be promoted all over the island.
banana circle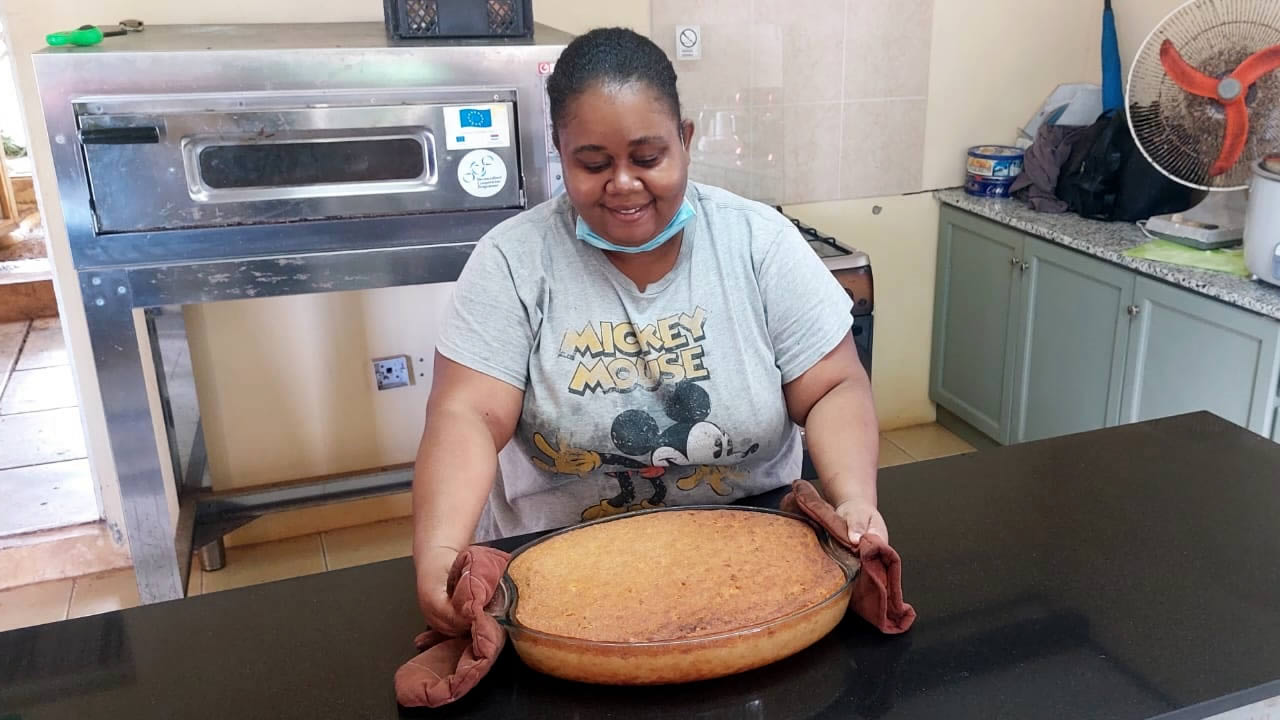 There is a corner that is good to visit. Firstly, aquaponics where vegetables, mint, lettuce and others are grown. There are also fish.
Antonio takes care of this corner. He composts and brings in sweet potatoes and other legumes. Everything ends up on the plates of the 63 people, including students and employees.
On the menu this Wednesday: "bred mouroum" broth and fried liver and a sweet yogurt. And for afternoon tea, biscuits and milk tea. Friday there was a pudding for breakfast with leftover bread from the week for the children.