We are a few days away from the release of Mario Strikers Battle League Football and this is a perfect opportunity to (rediscover) discover this license that has a special place for fans. From his arrival gamecube until his transfer to the Switch along the Wii Club we tell you the story of Mario Football.
Mario starts his football career
We are in November 2005. The year for the World Cup in which Italy will win this title. This is when a game comes out. Revolutionary or classic? It's up to you to judge, but at least it's a new star born within the Mario license.
Indeed, until now the plumber was content to go karting, play tennis or even jump in all directions, but now this era is over and Mario, accompanied by his friends, wants to discover the sport of football. † This is how the Nov 18† Next level games releases the first Mario Football in Europe. Fun fact, you have to wait until January of the following year to play it in Japan.
Of Mario Smash Football (or Super Mario Strikers), Nintendo is on the wave of popularity of this sport with a title that differs from other games offered by competitors. Although there is also Sega Soccer Slama Sega game, Mario's opus manages to distinguish itself by taking the example of the mechanics present in Mario Power Tennis released earlier.
5-a-side football in the spotlight with Mario Strikers
If you are a football fan, you know that there are different styles. From the most classic 11vs soccer to 5vs soccer, including futsal or beach soccer, this spell can be played in a variety of ways. That's why in Mario Strikers playing it doesn't have classic gameplay that you could have on PES or FIFA.
Indeed small field collisions with five players on each side. To be precise, the teams consist of four field players and a goalkeeper. Among them you have a captain, which makes sense. Now let's go back to the rest, because we find classic mechanics such as the ability to make passes or shots, but especially specific specificities such as the use of objects or the Super Strikes which we can compare to the ultimate moves that each character has.
You understood, but with this title Nintendo and Next Live Games wanted to offer a nice alternative to this sport for Mario fans, but not only. With the success of this first version, there was a sequel and now we are going to talk about the Wii version.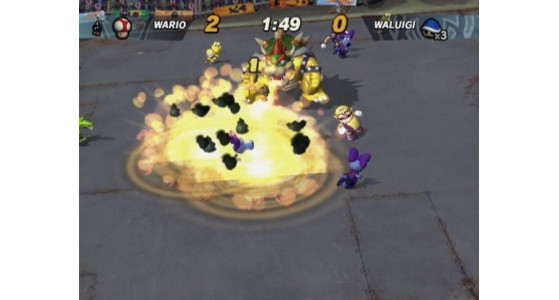 Mario Strikers, did you succeed in making the switch from GameCube to Wii?
It won't be necessary to wait long to see the continuation of Mario Smash Football land since 2007, we have Mario Strikers Charged Football released on Nintendo's phenomenal console, the Wii. This console, which has been a hit all its life, has granted itself the right to have its own football game based on the Mario license.
This new opus has a few additions that allow it to be differentiated, such as the addition of the electrified barrier on the contours of the pitch, which closes the stadium but allows you to waltz your opponents so that they undergo electrification or even a greater number phases. Mega Strikes that no longer double the score, but equal a certain number of goals. Unfortunately, while it was fun, the Wii version didn't allow the license, at least until 2022, when it's the rebirth of Mario Football or rather Mario Strikers.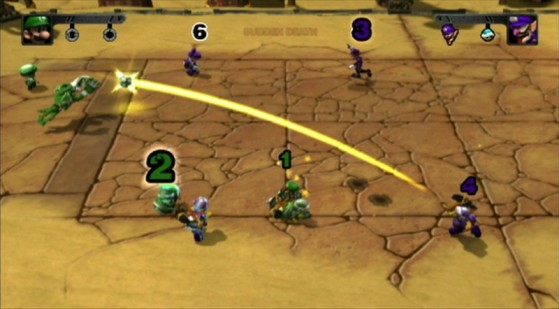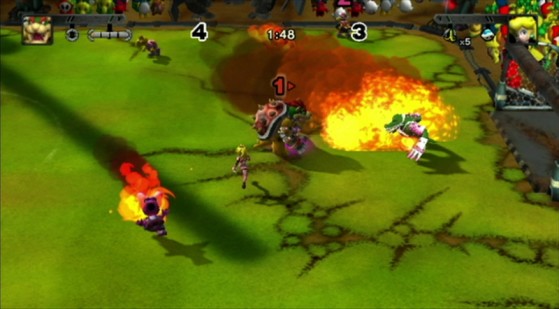 But before we return to this year, let's take a look at the sales figures of the two works released so far.
Mario Smash Football (Super Mario Strikers) : 1.6 million copies distributed
Mario Strikers Charged Football : 2.6 million copies distributed
Mario Strikers on Switch, a future success?
As you've certainly noticed since its release in 2017, the Switch turns almost every game into gold. You only need to see the deluxe version of Mario Kart 8 to understand it and this is the case for many other licenses that have their best sales figures on the hybrid console. With Mario putting his boots back on a few months before the World Cup in Qatar, this is a chance to see if his new transfer can handle it and the license will explode and perhaps attract new players. We find the mechanics that make the series filled with some nice additions like the fact of can charge his tackles or Hyper Strikesbut will he be able to be at the top when he leaves?
At the moment we don't know yet and it will take a while wait till june 10 to be able to touch the full game, although a demo is currently available that will allow you to discover the multiplayer of the game.
Source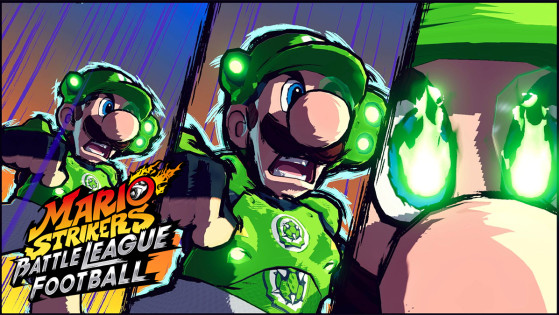 Did the demo make you long for more Mario Strikers Battle League Football? So here's the trading site where you can find it at the best price to fuel your Nintendo Switch with a new sports game in the Mushroom Kingdom on June 10th.