Padel is experiencing record growth worldwide with an 181% increase in the number of clubs in five years.
According to a study conducted by Follow Deloittethe world's leading professional services and consulting firm, in partnership with playtomicthe main technology platform for racket sports, padel has enjoyed historic growth over the past five years, with an 181% increase in the number of clubs in Europe.
The study foresees an investment in new courts of more than a billion euros over four years.
1 billion euros in investment
Padel has become one of the most important sports today. This is shown by the Global Padel Report survey conducted by the consultancy Monitor Deloitte in collaboration with the Spanish company Playtomic, where the creation of new courts in Europe has tripled since 2016 – to almost 27,000 – a figure that translates into an annual growth of more than 20%. According to the report, forecasts point to an increase in investment of up to €1 billion over the next four years, reaching 67,000 courts.
This growth is reflected in the opening of 98 jobs and 29 clubs per week during the pandemic (2020-2021); 10,147 jobs and 2,994 clubs in total. While there were 10,151 courts and 2,801 clubs in 2016, these numbers rise to 26,314 courts and 7,869 clubs in 2021. The growth ranking is led by Spain, Italy, Sweden, France and Belgium. In countries such as Spain, Sweden, Portugal and Finland, the number of padel courts is already equal to or even greater than the number of tennis courts.
In this regard, it should be noted that, although Spain will lead the way in the number of padel clubs and courts in 2021, it is lagging (by far) in investment terms with Sweden and Italy, who have both invested around €80 million in the past two years. This explains why the growth in this period was 13% in Spain, but in Italy and Sweden 374% and 388% respectively.
2021: growth intensifies
According to Elena Martín, manager at Monitor Deloitte, "The current and future evolution of padel is characterized by three levers: the construction of courts/clubs; the promotion of competitions/federations; and brands/sponsors/public figures. with the profitability of the courts in terms of cost and space, multiplying the potential revenues from the surface, which is why some 100 courts a week have been opened in Europe in recent years, with growth set to intensify in 2021.
To this data, which explains the large number of investors and construction companies that have entered and entered this market, we must add the social phenomenon on which this development is based. "We are experiencing a unique social phenomenon in history. The consolidation of a more social sport, easier to learn and above all a sport born digitally. Today you can play padel whenever you want, wherever you want and find people of the same level as you without even knowing them," said Pedro Clavería, CEO and co-founder of Playtomic.
Clubs play a key role in social interactions through events, courses, tournaments and even catering services, as according to data from the Spanish platform, 57% of players take a drink or refreshment after the game. This reality is becoming increasingly relevant to the Playtomic application, making it possible to book courts, record data and personal sports statistics or access events and competitions that require players.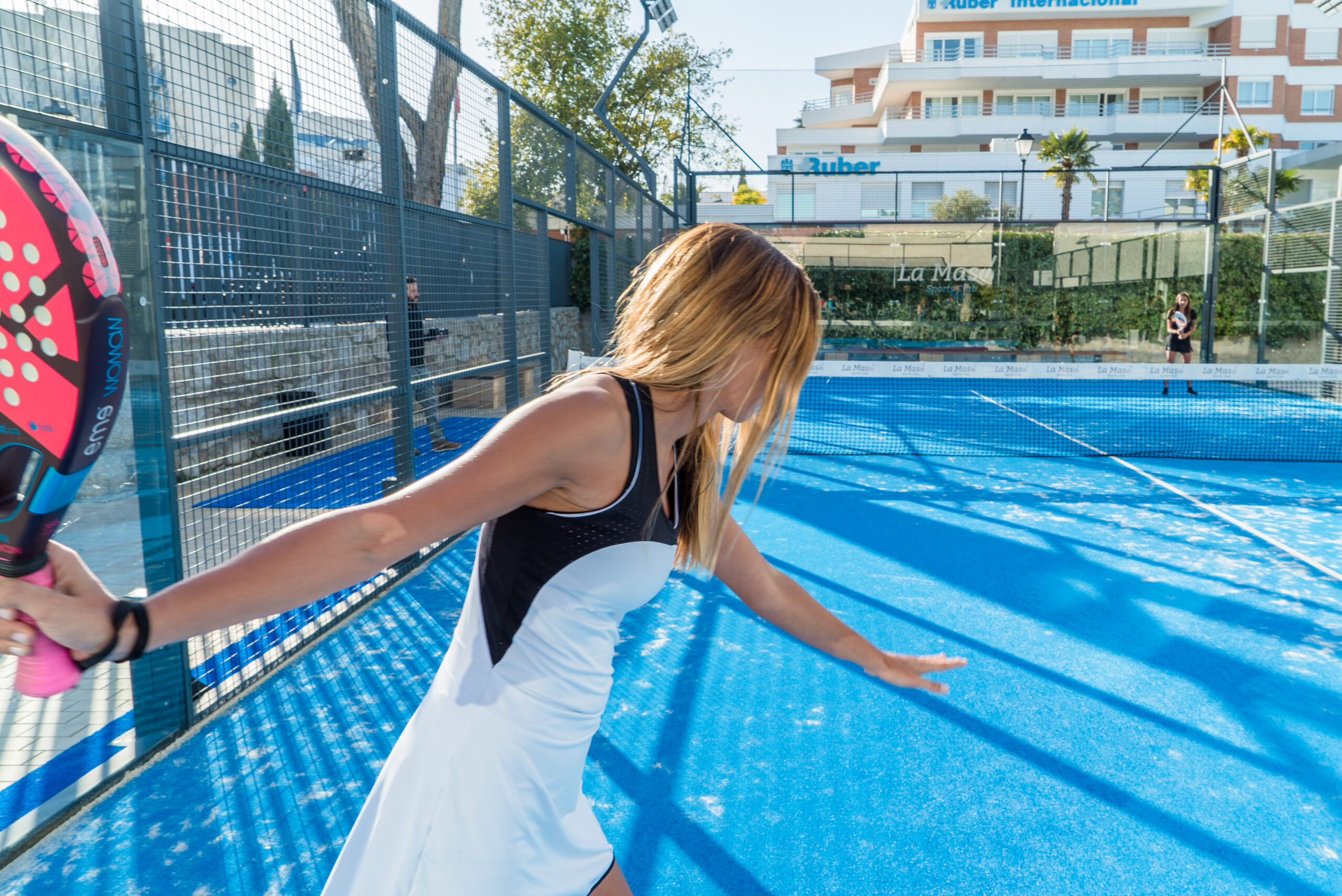 An investment opportunity
Monitor Deloitte's research highlights the potential road ahead for this sector and its market. This is evident not only from comparisons of the number of tennis or padel courts, but also from comparisons of the costs of this growth or of monitoring and viewing both sports. For example, three padel courts fit in a tennis court; a tennis player needs 325 m2 while a padel player only needs 50 m2, which makes the player's income higher in padel. Not to mention football or basketball comparisons, which are also mentioned in the report.
With regard to social media and the internet, it is essential to note that the word "padel" in Google searches has increased by 300% since 2016, although "tennis" registers five times more, indicating "huge potential growth in the visibility of the term".
To give another example: the number of views of the World Padel Tour on YouTube reached 22 million in 2016 and reached 145 million in 2021, to which should be added the number of followers in 2021 by the main actors and players of padel on Instagram is registered , growing from 100% to almost 500%.

Franck Binisti discovered padel at the Club des Pyramides in 2009 in the Paris region. Since then, padel has been part of his life. You often see him touring France beating major French pade events.