Business news Industry earthquake, the group Embracer (THQ, Gearbox) buys the studios of Tomb Raider and Deus Ex!
A rumor has been going around for a few weeks and it's now official! Embracer Group, owner of THQ and Gearbox, has reached agreement to acquire Square-Enix Montreal, Eidos and Crystal Dynamics! A logical sequel to the events of the past few months, you will tell us, but this acquisition sounds like a minor earthquake because we are talking about very strong licenses again. And the amount is ridiculous compared to the amounts that Microsoft and Sony have recently spent.
300 million dollars! That's how much Embracer Group spent to acquire Square-Enix Montreal, Eidos and Crystal Dynamics. We're a long way from the $3.6 billion Sony acquisition of Bungie and especially the colossal $68.7 billion Microsoft paid out to gobble up Activision Blizzard. Especially when you know that a check for 7.5 billion (actually 8.1 billion) was signed by the same company to pay Bethesda. As it stands, it would only be an agreement, but the transaction is expected to close in the second quarter of Embracer Group's fiscal year 2022/2023, i.e. between the months of July and September of this year.
A CATALOG OF PRESTIGIOUS GAMES FOR THE SAME GROUP
By entering into this agreement, the Swedish holding company Embracer Group is restoring a catalog of series that would change the minds of many publishers. Tomb Raider, Deus Ex, Thief and Legacy of Kain/Soul Reaver are just some of the licenses that fall into the hands of the band. Through this acquisition, several renowned studios join the Embracer group, or approximately 1,100 employees worldwide!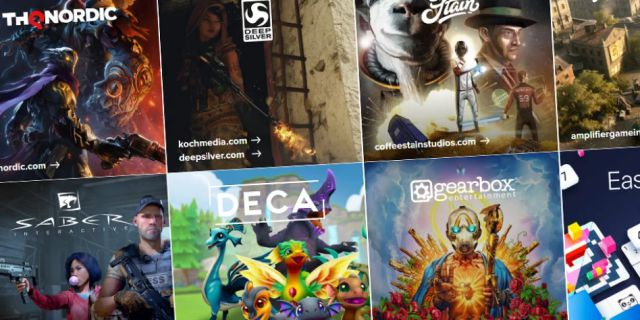 For the leaders, the idea now is to create a creative ecosystem among all these branches, while perpetuating the historic aura of Square-Enix Montreal, Eidos and Crystal Dynamics. For anyone interested in video games since the beginning, this last name resonates as an essential place in the media. Founded in 1992, Crystal Dynamics marked PlayStation's career with works like Gex (even if the gecko's history began on 3DO), Pandemonium!, Legacy of Kain, or even SoulReaver. Eidos Montreal for its part is a company with 500 employees. It was founded in 2007 and spawned major titles such as Thief 4, Deus Ex: Human Revolution or Shadow of the Tomb Raider. Finally, Square-Enix Montreal is the youngest of them all. Founded in 2011, the entity has nearly 150 employees and focuses primarily on mobile game design. So they have adapted to support franchises like Hitman, Tomb Raider and Deus Ex. Some studios involved in this acquisition have spoken out to reassure their community. This is especially the case for The Initiative, which claims to be continuing its work on Perfect Dark, indicating that some major progress has been made recently with the progress of the game.
We are excited to see Crystal Dynamics take these next steps with their studio. Our teams have made great strides in building Perfect Dark together as co-development partners, and we will continue this work with them in their next chapter. https://t.co/9gG2VGUV8u

— TheInitiative (@TheInitiative) May 2, 2022
A HUGE GROUP TO BECOME?
Upon completion of this purchase, the Swedish holding company Embracer Group is expected to bring together 14,000 employees, nearly 10,000 developers and 124 own studios around the world. A huge collective that in the long run represents the trifle of more than 230 games, including 30 titles that qualify as AAA! For Square-Enix, this deal seems like the way to get rid of the entire western branch (with the exception of a few licenses that remain in the catalog, such as Life is Strange, Just Cause or Outriders) and it won't be long before the speculation about a hypothetical takeover by Sony flared up again. In the meantime, the Japanese publisher will likely refocus on its local production. For better or for worse? The future will tell.
Either way, it just goes to show that the video game is changing. The announcements are unexpected and far from harmless. There's a large grouping of the video game greats out there right now, and it's a safe bet we're not at the end of our surprises.
Who's next ? The bets have been placed!

Through Ayden_Journalist jeuxvideo.com
P.M