The derby was largely won by the locals, but soon reduced to 11 players, and thus no substitutes. This victory, achieved in a way, leaves a weekend of rest on a descent that, given this race, would seem more and more a waste.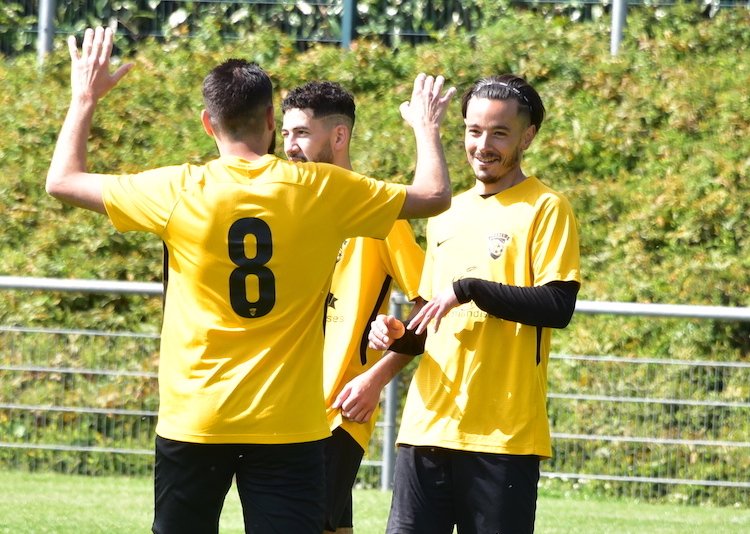 It's kind of the general feeling that was noted at the end of the game at the Vilet de Torcy stadium: how this team risks ending up in D3 (it's not official, but survival would take a miraculous turn) after it held the dragee high in Autun (leading 2/1 at the end of the match to eventually lose 3/2) and in Montchanin, the leader (also there, leading by and joining the wire)? How does this team, especially developing such a game, end up with so many opportunities in this hellish spiral?
The reception of Marmagne was therefore important, even outside the simple derby, always controversial, a defeat for the local population was synonymous with an official descent, a victory simply led to probation. For Marmagne, the situation is more hopeful: not officially rescued yet, the band in Przybyla had a clear opportunity to put a competitor under the waterline, and in a definitive way.
Unfortunately for the greens, Torcy is a floating mine, he floats randomly in the current, yes, but he could explode at any moment! Here's what happened today, let's hope the damage recorded by the marmigauds isn't too serious.
The game. Torcy took Marmagne's measure who also started cautiously, sure. A pleasant match, on a perfect field (if it's good, we say that too!) and an excellent state of mind.
Torcy, seeing that the opponent had mainly come not to take it, went up a notch or a tone and became dangerous on the half hour: action by Bachir Agouni who relies on Helwan Kessiri who gives it to him, the recovery in return is lush, the parade of David Remont, also the visiting goalkeeper.
This action was just a free warning. Two minutes later, Nicolas Lagrange drills on his side (apologies for the redundancy) and turns back to Fayçal Hadjaoui, who finds the skylight. 1 to 0.37mm. Torcy doesn't stop, once started, why would you do it?
Nabil Bachir found the bar on a nice direct free kick (39th), the striker was refused a second goal due to millimetric offside (43rd) and what about the umpteenth breakthrough by Nicolas Lagrange (another pleonasm…) who shot in perfect coordination a powerful shot, but the ball only found the post. 1-0 at halftime, Marmagne did reasonably well.
The second period will be just as enjoyable to follow. Nicolas Lagrange finally got his way, on a counter he dribbled past the goalkeeper, the only wall in front of the cage that remained empty, 2 against 0 (54th). Helwan Kessiri also found the post in the 70th minute, as did Nicolas Lagrange from a free kick (27th).
Two goals, four posts and an enjoyable game, a comparison that leads us to believe in a huge mess of Torcy, like his season. Marmagne is a difficult team to play, a team that never gives up, like this championship that was difficult and will remain so until the end. Marmagne lost, of course, but will most likely save herself. This is certainly the lesson to be learned from this competition.
Vincent Brucce
Torcy beats Marmagne 2-0 (1-0) in Torcy, Vilet stadium
Referee Mr. Bayram Kaplanbaba
Torcy: Brandao, Landel, Flaga, Agouni, Boutabout, Najai, Bachir©, Vaison, Lagrange, Kessiri, Chikh, Amraoui and Hadjaoui.
marmagine: Remont, Perrot, Margueron©, Dufour, Przybyla Yannick, Przybyla Mickael, Pells, Deslorieux, Marras, Blondeau, Bouthière, Michalak, D'Helft and Le Par.
reactions:
Yannick Przybyla, Marmagne player coach : "Too many attacking absentees to hope for anything else today, I had 4 out of 5 attackers absent. We failed to materialize or even create many chances, it was complicated and Torcy has good attacking players. It's logic. Next week we will try to close the season better with the cup. †
Louahri Sisbane, Torcy . coach "I am happy to have won this race, it is of course a shame that we only wake up at the end of the season. The match was enjoyable, it must be underlined, I felt real respect from both sides. It's even more fun because we win! We still have two finals to go, it's not over yet. †